Webinar 5: Evaluation of Residential Behavior-Based Programs
Wednesday, September 21, 2016 1:00 PM – 2:15 PM Eastern Time Zone

Programs Residential behavior-based (BB) programs use strategies grounded in the behavioral and social sciences to influence household energy use. These programs have unique evaluation challenges and usually require different evaluation methods than those currently employed for most other types of efficiency programs.
This webinar is currently planned to provide an introduction to documenting the energy savings associated with BB programs and examples of how different jurisdictions are addressing BB program evaluation.
Presenters:
Dr. C. Anna Spurlock, Senior Scientific Engineering Associate, Lawrence Berkeley National Laboratory
Dr. Annika Todd, Senior Scientific Engineering Associate, Lawrence Berkeley National Laboratory
Bill Saxonis, Utility Supervisor/Evaluation, New York Department of Public Service
Reserve your free webinar seat now at: https://cc.readytalk.com/r/220erxarifi3&eom
Additional EM&V resources are available at https://emp.lbl.gov/emv-webinar-series.
Webinar: Best of IEPEC and BECC From DOE: How to Design Insightful Behavioral Pilots
March 22, 2016
DOE is highlighting some of the best presentations from IEPEC and BECC 2015. In this webinar, they are actually merging content from both!
Alexandra Dunn from Research Into Action will guide you through the basics of creating effective behavioral pilots. She will cover:
– The three cornerstones of behavioral pilots
– How to unleash the power of experimental design
– The challenges in scaling up
Presenter:
Alexandra Dunn, Research Into Action
Hosts: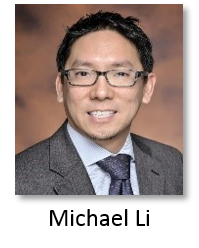 Michael Li, U.S. Department of Energy
Sharyn Barata, Opinion Dynamics
*By registering for this webinar you may receive future emails about related webinars. To opt out of future emails, contact michael.li@ee.doe.gov after you register. After registering, you will receive a confirmation email containing information about joining the webinar.
Billing analysis and engineering models are often seen as competing methods and are used in relative isolation. This webinar will describe the strengths, weaknesses and best uses of engineering simulation models and billing analysis – both separately and together.
Webinar:  Cage Match or Happy Couple?  Engineering Simulation Models and Billing Analysis
Date: February 26, 2016
Presenters: 
Lauren Gage, Bonneville Power Administration
Dave Baylon, Ecotope
Josh Rushton, Rushton Analytics
Michael Baker, SBW Consulting, Seattle, WA
Justin Spencer, Navigant Consulting, Boulder, CO
Hosts:
IEPEC Host:  Sharyn Barata, Opinion Dynamics
DOE Host:     Michael Li, U.S. Department of Energy
Read the accompanying paper:
Read the full paper
Webinar:  Building a Broader Set of Behavior Programs for Reducing Energy Use
Date: February 26, 2015

IEPEC, DOE and the UW REDA program are teaming up to sponsor a series of webcasts in an effort to continue to build a robust and respected professional community of evaluators. For IEPEC this allows us to increase awareness of the issues that are tackled at each IEPEC conference. Thus the topics and speakers will be drawn from previous conferences and have been nominated by their session moderators.
The UW REDA's new 10-month Professional Master's Program in The University of Wisconsin in conjunction with the Wisconsin Energy Institute is sponsoring these webcasts to help spread the word of a new 10 month Master Program in Resource and Energy Demand Analysis (REDA). Both IEPEC and REDA see this series as a serious effort to continue to build a robust and respected professional community of evaluators.
Webcast Link: https://energy.wisc.edu/iepec-behavior, We apologize for the poor quality of the recording, especially the first five minutes of introductory notes.
The PowerPoint Slides can be viewed by clicking here: Behavior Panel
Building a Broader Set of Behavior Programs for Reducing Energy Use Speakers


This was the second in a series of webcasts featuring IEPEC conference papers. The topics and speakers were drawn from presentations delivered at previous IEPEC conferences and subsequently nominated for this series by their session moderators.
Background: What's the Issue? Across the country, energy policy makers, utility program planners, and energy efficiency practitioners from service providers to evaluators are engaged in discussions about programs and services that can reduce consumer energy use by influencing behaviors beyond purchases of more energy-efficient appliances. Today, the most common "behavior program" makes use of an intervention strategy called "feedback" and employs sending customers reports on how their energy use compares with their neighbors. But social science disciplines have something (and often different) things to say about behavior and behavior change. The panel will draw on research conducted to help utilities offer a broader set of behavior-based programs grounded in these various behavioral theories.
Webinar 1:  Net Savings Evaluation: Getting it Right
Date: December 15, 2014
Our first webinar focused on three key evaluation steps for estimating energy impacts that are necessary to estimate savings as net savings. These include
the assessment of freeridership,
the quantification of spillover savings, and
the estimation of long and short term market effects
We will also introduce a new UW Madison, Single Year Masters Program—Resource Energy Demand Analysis.
Your speakers are evaluation experts each with over 30 years of experience planning, conducting, assessing, and overseeing the estimation of net savings.
Who Will Benefit
This webinar will be of interest to evaluation professionals as well as professionals who must review and apply the results of energy impact evaluations.  Policymakers will also find this webinar important in that it will provide the knowledge they need to determine if net analysis approaches evaluators use are providing accurate and reliable results.
Background:  What is the issue
Assessing net energy savings is complex and requires careful evaluation planning. That planning must coordinate the technology-specific impact analysis baselines with the approach for identifying freerider savings. These relationships are inseparable. The estimation of net savings requires the net assessment analysis approaches be consistent with the way in which energy saving baselines are identified. The use of building codes or appliance standards baselines, or the use of pre-existing equipment baselines, or the use of standard market practice baselines all impact how freeriders are identified and how savings are quantified.
However, just as important for assessing nets savings is the estimation of spillover. Spillover savings must also be carefully planned and assessed with enough rigor that the results are reliable. If spillover savings are to be counted as a part of net savings, those estimates must be accurate. Likewise, additional savings can be quantified when programs influence how markets operate in ways that result in more energy efficient practices occurring in the market beyond those of the program participant. As a result, the assessment of the savings contributions from market effects requires approaches that can capture both the short and the long term effects.
Moderator:
Nick Hall, President TecMarket Works
Hosts:
Sharyn Barata, Opinion Dynamics
William Provencher, UW Madison