2015 – Long Beach, California
August 11-13  Conference
August 10 – Pre-Conference Workshops
Hyatt Regency Long Beach
NEW!

Opening Keynote Address by Cass R. Sunstein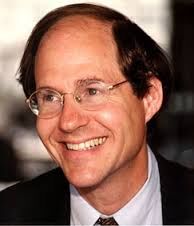 Cass R. Sunstein is founder and director of the Program on Behavioral Economics and Public Policy, as well as the Robert Walmsley University Professor at Harvard. Sunstein's scholarship spans five major areas: behavioral economics and public policy, constitutional law and democratic theory, legal theory and jurisprudence, administrative law, and the regulation of risk. From 2009 to 2012, he served as the Administrator of the White House Office of Information and Regulatory Affairs. He is coauthor of Nudge (2008) and author, more recently of Wiser (2014) and Choosing Not To Choose (2015).
Room rate – $179 (includes free in-room WiFi)
Online Room Reservations – click here
Agenda
Pre-Conference Workshops
Sponsorship Benefits
Conference Location
Special Event
Help. It is not possible!!!!  I can not attend all the sessions.
No worries. This year your registration includes a full set of slides synced to presenter remarks.
IQ Media will digitally audio record presentations and provide synced content to presentation materials through an on-line digital library on the IQ Media web site. Library content can either be accessed immediately once it is posted or downloaded to end-users computer for later access. Library will also be accessible on portable devices such as iPad, iPhone, and other tablet devices. IQ Media will send the conference office the exact URL address of library once it is created. Presenters who do not wish to have their materials recorded will not be included.