Keeping the Faith
A tribute to Faith Lambert, IEPEC Planning Committee Member 1983 – 2011
When the energy market moved away from evaluation Faith stayed true to the effort and kept us floating through difficult times.
Tributes have poured into us with remembrances such as:
"Perfectly named, Faith was an amazing lady who will be missed by all who knew her."
"…was a dedicated public servant and cared deeply about how our DOE programs helped people and state/local governments."
"She got us a life-line when things were bleak for the future of IEPEC.  She was always kind to everyone and proceeded with an open mind."
"Without Judith, Faith and my wife Mary (Nick Hall), IEPEC would have dissolved."
IEPEC is proud to be able to recognize Faith Lambert as one of the true pioneers in developing an energy efficiency evaluation community of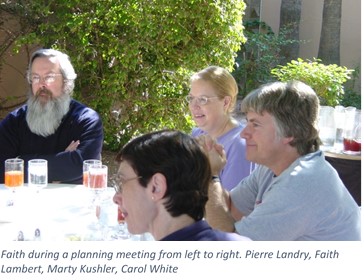 professionals. We at IEPEC, are all saddened by her unexpected passing this past August of 2017. Faith leveraged her position as a valued member of the EERE family until her retirement in April 2011. Faith worked in the EERE Programs for 40 years. While there she worked in the Institutional Conservation Program for Schools and Hospitals, served as Team Lead for the State Energy Program and was responsible for numerous projects and activities including the State Energy Program Guidance, State Energy Program Evaluation and overseeing the Petroleum Violation Escrow Accounts.

Faith is survived by her daughter Ivy Hunt, her son-in-law Aaron and one granddaughter.
(These links are best viewed in Microsoft Edge.)
2017 IEPEC Lifetime Achievement Award Winner – Mike Rufo, Itron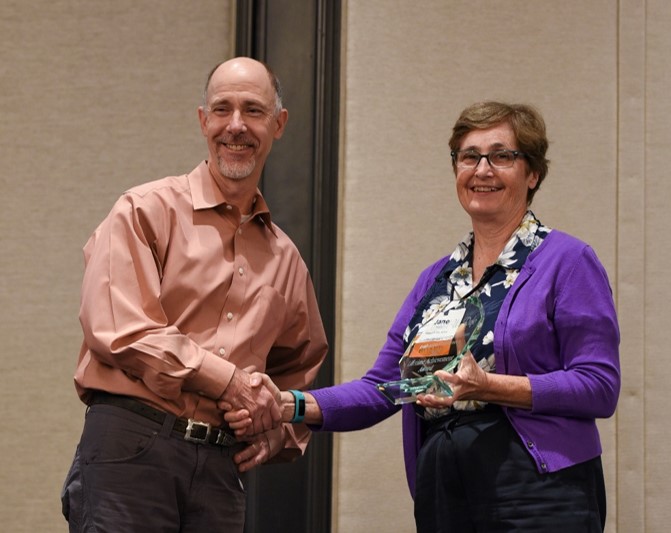 US DOE Moves Forward with Certification and Requests Comment
The U.S. Department of Energy (DOE) is sponsoring the development of certification for energy efficiency program impact evaluators to support the continued growth of energy efficiency. Successful completion of the first certificate will identify people who have demonstrated understanding of the basic concepts, principles and methods used to determine the impacts of customer funded energy efficiency programs.
The DOE requests feedback on this draft document by August 31, 2017. The document discusses standards, competencies, and learning outcomes. Specifically, DOE is interested in hearing from the public regarding the chosen learning outcomes associated with the certificate. Anyone that desires to provide comments on the information in this document is requested to also complete the short template provided in the document's Appendix E. Directions on where to send comments are also in Appendix E.